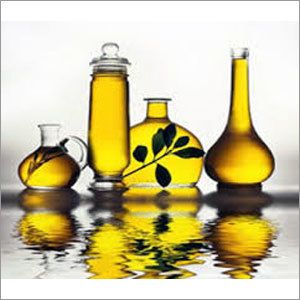 Olive Oil
Product Description
In order to cater the diversified needs of our customers, we are engaged towards offering a wide range of Olive Oil. We extract this oil in a sterile way from fresh olive. Due to its medicinal value, this product is used for cooking purpose. We pack this product in moisture free bottles to ensure safe delivery. Customers can avail our Olive Oil in varied quantity packaging options from us. Also, clients can avail our product at reasonable prices.
Olive whose botanical name is Olea Europaea, which means European Olive, is a small tree that belongs to Oleaceae family. This is mostly found in Mediterranean Basin, southern Asia and the Arabian Peninsula, and southern Asia. In the countries of Mediterranean coast as well as in Bermuda, California, Argentina, Java and Norfolk Island, this species is cultivated. The fruit of this tree also called olive is used to extract olive oil, which is one of the three core ingredients in Mediterranean cuisines. This cooking oil is not only considered dietary staple in Mediterranean region, but also used worldwide. This plant-based oil comes with the taste and goodness of wellness.

What Is Olive Oil?

Fresh olives are pressed to obtained olive oil. Similar to wine making, there are factors that affect olive oil's characteristics. Some of these factors are soil, climate and the method the fruit is harvested and pressed. The color, smell and flavor can vary based on its origin and based on the fact that if it is extra virgin (finest grade) or not. Robust flavor of oil can be achieved when the olives are grown in hotter countries. The oil which has excellent flavor and odor, and a free fatty acid content of ≤ 0.8g per 100g.

Applications of Olive Oil

Olive oil can be used for cooking as well as dressing on salads and other food. This oil can also be flavored with herbs and spices.

Healthy skin can be achieved by applying olive oil. Due to the linoleic acid in the oil, it is being used for moisturizing the skin. It can be applied directly to skin or added in small amount to warm bath. Chapped lips can be soothen by making a blend of olive oil and melted beeswax in 1:1 ratio. To add fragrance to this balm, one can also add essential oil in it.

Composition of Olive Oil

100 grams olive oil:
100 grams fat:
77 grams monounsaturated
8.4 grams polyunsaturated
13.5 grams saturated
Advantages of Olive Oil

Olive oil is used for multitude of beauty benefits, which include the following:


It moisturizes the skin
It improves the skin elasticity as well as its regenerative properties
It provides antioxidants and good fats to fight free radicals and assists in healing skin
It reduces under-eye wrinkles
It can be used to massage dry, flaky scalp or frizzy hair or split ends.

The advantages of olive oil are not only skin-deep. With richness of monounsaturated fats, this plant-based oil also helps in lowering the risk of heart disease. It may also help in controlling blood sugar level as well as benefit insulin level. This vitamins, antioxidants and nutrients rich oil is proved to be beneficial in preventing gallstones and soothing ulcers.

Olive Oil Making Process

Olive making process is being mastered in the Mediterranean region for centuries now. Each grower might employ a different procedure for tending the trees and producing the oil.

The olives collected from the matured tree are washed and the leaves, stems and twigs are removed. From the olives in the processing stage, water and oil are extracted and then separated. The extracted oil is kept in SS containers at about 65 degrees Fahrenheit ((18 degrees Celsius) to prevent breakdown before bottling and shipping.

How Does Olive Oil Work?

The monounsaturated fatty acids (MUFAs) in the olive oil, also found in plant sources, such as avocado, and nuts and seeds. Few benefits of this fat are as follows;

Women who consume more of monounsaturated fats than polyunsaturated fats in their diet are less likely to have breast cancer.

The diet high in MUFAs are connected to healthy heart and fewer strokes, as it reduces LDL or "bad" cholesterol level.

People who switch from trans fat diet to monounsaturated fat can experience natural weight loss, especially belly fat.

The rheumatoid arthritis sufferers experience lesser pain and stiffness.

Is Olive Oil Safe?

As previously mentioned, olive oil is ideal as a salad dressing and should not be used for cooking, as it can be easily damaged by heat. Many vegetable oils, like corn, soy, safflower, sunflower, and canola, have polyunsaturated fats which makes them worst, as they become highly susceptible to heat damage.

According to a report, there are four signs of defective olive oil:

Rancidity – the rancid olive oils have crayon like taste, rancid nuts taste and greasy mouth feel. The olive oil must be kept in cool and dark place.

Fusty oil – olive oil made from brown and mushy olives smells fermented and tastes fusty.

Moldy olives – olive oil made from moldy olives tastes dusty or musty.

Wine or vinegar flavor – the wine or vinegar flavor in oil is because it passed through fermentation process with oxygen. This results in unpleasant flavor.

Contact Us
Po Box 1277, Manama Bhairain, al-Manamah, al-Manamah, 1277, Bahrain
Phone :973-39-688345